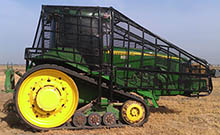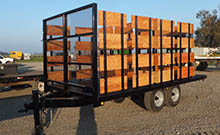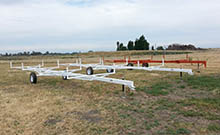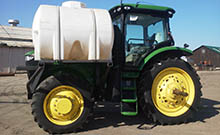 Thank you for visiting HCL Machine Works and for providing us with the opportunity to serve you.
Maximize the results of your labor with our compost turners and custom farming equipment.
Call (209) 392-6103
From completely customized agricultural equipment to hard-to-find replacement parts, HCL Machine Works is dedicated to helping those in the agricultural community maximize their yields. Serving the agricultural community from the same location since 1947, HCL Machine Works is known for our dedication to providing the highest quality workmanship for our customers. Our crew of highly skilled machinists and fabricators has access to a fully equipped metal fabrication and machine shop, which includes our CNC automatic burn table featuring high-definition plasma and torch heads. We make custom farming equipment and parts built to your specifications.
"We believe that you'll find our Compost Turners to be BETTER BUILT, more DURABLE, and able to do the job more EFFICIENTLY than other turners on the market at twice the price."
Contact us to find out more about our compost turners and custom metal fabrication. We proudly serve our customers nationwide.